(Last Updated On: August 26, 2022)
Do you know the effect the right and wrong use of your tongue has an important role in your life? Are you sure about the right use of your tongue in your daily life? If not, you should think before speaking and make sure the right use of the tongue.
How To Use Your Tongue?
In the human body, the tongue is a powerful part which has the power to direct, destroy and delight.
The tongue has the power to make friends or enemies. If you speak good words, you can console others and make them happy. If you speak rude words that will hurt others or make them angry.
[bctt tweet="Sometimes a single word can create a big quarrel and cause damage to others." username="simplylife_tips"]
Harsh words can shatter people and ruin them for a lifetime.
Find which type of tongue you have.
Misuse of the tongue
An evil tongue speaks evil words. Many times use of the tongue is good, but on some occasions depending on the mood and nature of the person misuse of the tongue happens.
Sometimes classmates gossip and betray one another or people abuse each other.
Do you know the secrets to sound more confident?
You can use the tongue as a powerful tool for the good or a powerful weapon to bent on bad habits.
Speaking with self-confidence will prove your positive attitude.
Read How Positive Attitude And Optimism Affect Your Life?
[bctt tweet="The tongue can determine the direction of your life." username="simplylife_tips"]
Sometimes to cover up their own weaknesses people misuse the tongue by cursing, backbiting, lying, spreading a rumour or such activities. Mature persons have control of the tongue and thus control the whole body. Immature persons lack control of the tongue.
You may have to face frustration, hurt, irritation, anger or judgment about something that someone else has done with you.  You should never jump to the wrong conclusion before understanding all the facts. If you spend more time listening to others helps to avoid misunderstandings and unwanted quarrels.
Misuse of the tongue cuts across communities and relations. Words from the tongue of parents can either build or destroy their children.
Some employees use their tongues to degrade or destroy the careers of their superiors or subordinates. Careless use of words can become a cause of wars.
Speaking in a calm and deliberate manner will give an impression of your self-control and confidence.
Misuse of the power of the tongue can cause uncontrolled anger, pride, selfishness, and hatred. If you use any bad words while speaking to an audience that will give a bad name to you and the organisers of that event. Sometimes people will react to your words.
Read how to speak well with others or the audience.
Try to avoid using bad words even if you can not control your anger. Find how to control the anger with easy steps.
[bctt tweet="Try to restore broken relationships through repentance and forgiveness." username="simplylife_tips"]
Remember you can never retrieve spoken words, just like a stone once thrown cannot be taken back.
Read How to dwell on negative thoughts?
When you have good thoughts, your words become good. You will speak well with others.
Good words create good actions and bad words create bad actions like the angry, quarrels etc
Good actions become your good habits and bad actions in bad habits.
Good habits increase your value, and more people respect you and become friends. Bad habits decrease your value and people avoid friendship or any other relationship with you.
When your value is great, your destiny will also be great.
[bctt tweet="If you control your beliefs, your destiny will be great." username="simplylife_tips"]
Power of words
Remember your words are powerful. Words can build up, encourage, and motivate. Words can tear down, hurt and cause horrible scars.
You can change the mind to transform the tongue because the mind influences the tongue. If your mind has any bad emotions like anger, selfishness, envy, or pride, that stage of mind will affect everything you do.
[bctt tweet=" Before you speak take a moment to think. " username="simplylife_tips"]
Answer the following questions and make sure that what you will say passes this test. If you do not pass this simple test, then speak nothing.
T – is it true?
H – is it helpful?
I – is it inspiring?
N – is it necessary?
K – is it kind?
What can you do for the right use of your tongue?
For every word, you speak assume responsibility.
Your family members, friends, and co-workers can observe the effects of your words and attitudes. Ask them and ensure that your words are not offensive.
Evaluate their observations and suggestions. Try to make the necessary changes in your speech patterns.
Give priority to fulfilling all the past promises. Think before making any new promises.
Ask for forgiveness for your words or actions that hurt others.   Avoid hurting words in the future.
Use its power in a good way. Be a good listener, tolerant, quick to hear, slow to speak and choose words carefully.
This way you can earn the respect of others, settle quarrels, and bring peace within you and the community. It will save you from many problems.
[bctt tweet="Learn to speak words that will encourage, comfort and inspire." username="simplylife_tips"]
When the thoughts of your mind are focused on what is good and true, your words will reflect it.
Sometimes keeping silent is better than using meaningless words. Read Silence benefits.
Conclusion
Remember, misuse of your tongue can create many problems and the correct use of your tongue can bring success in your life. Bring honour to others who, in return, they will also respect you.
Do you forgive others who hurt you with their words or deeds?
If you enjoyed reading this article, kindly share it on your network. Your share is extremely helpful to spread the message and help others to read the article. Remember " Sharing is Caring!"
Your valuable suggestions and comments will help to make my effort on this small blog a success. Feel free to share your views in the comment box below.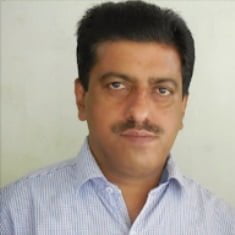 Mathukutty P. V. is the founder of Simply Life Tips. He is a Blogger, Content Writer, Influencer, and YouTuber. He is passionate about learning new skills. He is the Director of PokketCFO.
He lives with the notion of "SIMPLE LIVING, CREATIVE THINKING". He Believes – "Sharing is caring." and "Learning never ends."