(Last Updated On: October 22, 2022)
Do you know the 9 principles to handle girls life in the best way? Have you fallen into negative friendships, addicted to social media or other such time-wasting activities? Are you a teenage girl struggling with mental stress because of the fear to share your problems with parents or other good friends? If yes, this post will help you. Devika Bhatnagar the famous master motivator and soft skill trainer specially made a video for girls only. Continue reading and watch her inspirational video to learn how to handle girls life in the best way.
How To Handle Girls Life In The Best Way?
1. Control Of Teenage Attraction
The age, especially teenage, 13 years to 19 years. Not only 19 years but  20 to 30 years also girls have to go through many distractions. Girls have to be careful and have to escape from all such kind of nonsense activities and learn how to guide yourself.
Never Allow Obstacles To Break Success In Your Life
Teenagers will have some kind of attraction and mind will be wandering many places special towards the opposite gender. It's quite common. It happens to everyone. But what is important is how do you control yourself and how do you handle yourself in such situations. It is a temporary attraction at this age and hence it is also called teenage attraction. If you can control yourself, your bright future will be very high and nobody can stop you.
How To Control Yourself?
Keep yourself busy as much as possible. Just keep yourself busy. Keep busy in the study, helping in house-hold work, busy with parents, participate in games or other cultural activities. Don't keep to time think about matters or person which can affect your life. The best remedy to control your mind and body is to keep yourself busy as much as possible.
Parents advise their young children a lot from their life experience and knowledge. But many girls don't listen to the parents because they feel mother and father are always nagging like this only.
Be close to the family members, especially with your parents. Nobody can guide you like them or with nobody can share your feelings like them. Share your problems with them. Share what is happening in your mind and what is happening in daily life. Don't be afraid to tell your problems to them. Sharing problems with family members is the best way to find solutions.
2. Don't Trust Anyone Blindly
Don't believe any man from the outside. You can trust only two men in your life, your father and brother. Only your own brother, blood-related brother and not cousins. In the present world, news about some incidents tells us that even girls can't trust own father and brother. But those are very rare incidents of some people. Parents should teach girls self-protection and to handle any bad situation.
You can be friendly with any good person, be a pleasing character with them, talk to them, take their guidance and help, be a colleague and good friend, but don't trust anyone blindly. Please remember this.
3. Don't Allow Others In Your Personal Life
Keep your personal boundaries bonded. Stay inside only. Don't allow someone to come inside your personal boundaries. Never share your feelings with strangers. Whatever you want to share, share only with your parents and family members or close friends whom you trust. Don't be like an open book and share your personal matters, family problems or secrets to others. Please control yourself. If you are good to control, your life will be good.
4. Stay Away From Restricted Websites
In the present world, technology is improving day by day. Sitting in your room, you can read and watch anything you want anywhere from the world. Be careful to read and watch only good things and don't fall into temptations to visit sites or watch videos that can harm your life. If you use the internet properly, you can win your life. But if you misuse it because of the temptations in your mind or from your negative friends, you will destroy your life.
Curiosity is human nature, especially teenage is more curious to know many things. When you are using the internet to search for something related to your study, some pop us or search list may appear attracting your eyes and soft mind. There are some age-restricted websites and videos on the net. Avoid clicking on any such links that will spoil your tender mind. Your mind is very tender at this age and hence you are not supposed to watch any kind of nonsense videos.
Please control yourself. Use the internet to learn good things, study-related matters, self-improvement and personality development. Please read and watch only required and necessary things, avoid all other contents. Remember, if you click any such bad links, your mind will be tempted to visit again and again and that will damage the peace of your mind and guide you towards the wrong way of life.
5. Be Aware Of Social Media
Social media is a good platform for the social network. But today misuse of social media has become a big problem. Some people spread fake news, make baseless comments creating a problem for the individual and the community. A big problem of today is fake promises and fake offers attracting the teenagers and the youth to trap them in their net. You must be reading and watching the news in print and visual media about thousands of social media victims.
Never accept a friend request from unknown persons. Never disclose full personal details and secrets of you and your family in the social media. Avoid sharing personal and family photos unless it is necessary. Remember, once you post something, you can never take it back. Your post on one social media account will spread in many accounts and many social media sites without your knowledge and permission.
Again, if you face any problem or feel anything wrong with social media activities, share the matter with your family members. Don't keep it as a secret or feel fear to tell them. Your parents will find a solution to your problems.
6. Dressing Sense
Take care that your dress should make you good looking, neat, dignified and a very nice girl. You can use your modern dress at a family party or girls friends party. But in public places better to use body covered dresses. 5 years before girls used to pull up the dress falling from the shoulder. Today fashion changed a lot and as a result, there is no cloth on the shoulders. Don't give temptation to others to keep their eyes on your body. Your body is divine and maintain it as divine.
7. Mental And Physical Health
Keep yourself fit as much fit as possible. Take good diet and exercise regularly. Have a routine of morning walk because daily morning walk has great benefits. Find a few minutes for any kind of exercise. Keep your body fit with exercises like jogging, skipping, running, cycling, swimming, aerobics or anything as per your convenience and interest.
Never avoid breakfast. A good breakfast is very important for good health. A good breakfast will provide you with the maximum energy needed for the day. If you don't provide the required quantity of water and manure timely, the plants in your garden will not grow or produce fruits. You are on a growing age which needs vitamins and other components required for the mental and physical growth. So, have your breakfast, lunch and dinner timely. Don't find excuses to avoid your food.
Sometimes you may find it difficult to adjust with your parents or others. Control your anger. Control your feelings and keep on getting yourself positive feelings. Stop dwelling on negative thoughts and fill your mind with positive thoughts. Stop negative self-talk. Control your emotions. Be bold and mentally strong.
8. Fall In Love
Fall in love with your parents
Fall in love with your siblings
Fall in love with your goals
Fall in love with your ambition
Fall in love with your studies
9. Never Compare With Others
Don't compare yourself with friends or others. You are an individual person. Compare with yourself and compete with yourself. There are no boundaries for your knowledge and achievement. Always believe in yourself, your knowledge is high, your IQ level is high and you are above them. Don't allow any kind of extreme stress.
If you can control yourself, then you can control the society. When you can control society, you can do many good things for society.
Devika Bhatnagar is a soft kill trainer, Master Motivator, Author and YouTuber. This video she made only for the girls to guide them on how to handle life, how to live happily and how to mould life. She is sharing all her feelings and guidance to the girls. Watch her motivational video explaining 5 principles to handle girls life in the best way.
The sympathetic situation in India is when something happens, the bad thing goes to only girls and not the boys. She is advising the girls how to behave, the importance of self-control and other things. 
You have to accept me as a mother, as a teacher, as a mentor, as a professor, as a psychologist, whatever you want, you think. But what I am going to say it's for you not for anyone, it's not a public lecture, it's for you only I am talking to you.
Conclusion
It is a fact that technology is being developed day by day. Changing fashion and lifestyle is affecting young girls. Many young girls are falling into smartphone addiction, social media addiction and addicted to age-restricted websites and videos. Gaming addiction, Drug addiction
It is the responsibility of parents and other responsible persons to help the young girls to stop such negative activities. Girls should listen to the good advice of their parents, family members, teachers and good friends. Girls should remember that you are responsible for the success and failures of your life. Accept and understand your mistakes being pointed out by elders and try to correct for the success and happiness in your life.
Are you a young girl facing problems in your life? Do you share your problems with your parents? Do you feel your parents are not loving you as you wish? Could you learn how to handle girls life?
Let me know your thoughts and suggestions in the comment box below.
If you liked this article, kindly share with your friends, relatives and on social media to help them to read.
References: YouTube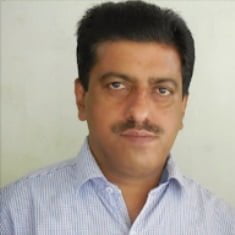 Mathukutty P. V. is the founder of Simply Life Tips. He is a Blogger, Content Writer, Influencer, and YouTuber. He is passionate about learning new skills. He is the Director of PokketCFO.
He lives with the notion of "SIMPLE LIVING, CREATIVE THINKING". He Believes – "Sharing is caring." and "Learning never ends."