(Last Updated On: June 28, 2023)
Welcome, young explorers, to the wonderful world of national flags and national animals! Have you ever wondered why each country has its unique flag and a special animal to represent it? Well, get ready to embark on a fascinating journey as we uncover the secrets behind these important symbols. So, buckle up, young adventurers, as we set out on an exciting expedition to learn about national flags and national animals. Get ready to be amazed, inspired, and have loads of fun along the way! Let's dive into the colorful world of flags and meet the extraordinary animals that represent countries around the globe!
National Flags And National Animals
National flags are like a country's special identity card. Just like you have your own name and face, every nation has a flag that represents its people, culture, and history. Flags come in all shapes, colors, and patterns, and each element on a flag has a special meaning. Some flags have stars, some have stripes, and some even have pictures or symbols that tell a story.
But that's not all! Countries also have national animals that are like their special guardians. These animals are chosen because they represent something unique or important about that country. They might symbolize strength, bravery, wisdom, or even playfulness. Just like how your favorite animal might represent something special to you, national animals have a special place in the hearts of their countries' people.
As we travel through this magical world, we will discover amazing stories behind different national flags and the incredible creatures that accompany them. From the majestic bald eagle of the United States to the iconic lion of England, each flag and national animal has a tale to tell.
National Flags And National Animals – Alphabetic Order Of Countries
A national animal is like a special animal that represents a country. It's chosen because it's important to the country's culture, history, and the environment where it lives. This animal shows what makes the country unique and what its people value. Many countries all over the world have their own national animal. These animals are really special because they help bring people together and make them proud of their country. In fact, you can learn about national animals from 68 different countries in this post.
AFGHANISTAN – SNOW LEOPARD
ALGERIA – FENNEC FOX
ARGENTINA – RUFOUS HORNERO
AUSTRALIA – KANGAROO
AUSTRIA – BLACK EAGLE
AZERBAIJAN – KARABAKH HORSE
BANGLADESH – BENGAL TIGER
BELIZE – TAPIR
BOLIVIA – LAMA
BOTSWANA – ZEBRA
BRAZIL – JAGUAR
CAMBODIA – KOUPREY
CANADA – NORT AMERICAN BEAVER
CENTRAL AFRICAN REPUBLIC – ELEPHANT
CHILE – HUEMUL
CHINA – GIANT PANDA
COLOMBIA – ANDEAN CONDOR
CROATIA – PINE MARTIN
DEMOCRATIC REPUBLIC OF THE KONGO – OKAPI
DENMARK – MUTE SWAN
EGYPT – STEPPE EAGLE
ETHIOPIA – LION
FINLAND – BROWN BEAR
FRANCE – ROOSTER
GERMANY – EAGLE
GREECE – DOLPHIN
ICELAND – GYRFALCON
INDIA – TIGER
INDONESIA – KOMODO DRAGON
IRAN – PERSIAN LION
IRELAND – IRISH HARE
ITALY – ITALIAN WOLF
JAPAN – GREEN PHEASANT
LIBYA – LION
LITHUANIA – WHITE STORK
MADAGASCAR – LEMUR
MALAYSIA – MALAYAN TIGER
MEXICO – GOLDEN EAGLE
MONGOLIA – PRZEWALSKI'S HORSE
NEPAL – COW
NETHERLANDS – LION
NEW ZELAND – KIWI
NIGERIA – BLACK CROWNED CRANE
PAKISTAN – MARKHOR
PALESTINE – GAZELLE
PANAMA – HARPY EAGLE
PERU – VICUNA
PHILIPPINES – PHILIPPINE EAGLE
POLAND – EUROPEAN BISON
PORTUGAL – IBERIAN WOLF
ROMANIA – LYNX
RUSSIA – BROWN BEAR
SAUDI ARABIA – DROMEDARY
SCOTLAND – UNICORN
SINGAPORE – LION
SOMALIA – LEOPARD
SOUTH AFRICA – SPRINGBOK
SOUTH KOREA – SIBERIAN TIGER
SPAIN – BULL
SWEDEN – EURASIAN ELK
TANZANIA – GIRAFFE
THAILAND – ELEPHANT
TURKEY – GRAY WOLF
UKRAINE – COMMON NIGHTINGALE
UNITED ARAB EMIRATES – ARABIAN ORYX
UNITED KINGDOM – LION
UNITED STATES OF AMERICA – BALD EAGLE
VIETNAM – WATER BUFFALO
Click on each thumbnail to view the full photo
68 Countries National Flags And National Animals Video
Not only are national animals important symbols, but they also appear in lots of fun things like art, books, and movies. You can see them on things like the country's flag, money, and stamps. Sometimes, they even become mascots for sports teams or characters in movies and TV shows. National animals are really cool and they help show the world what makes a country special!
Conclusion
In this exciting adventure, we learned about national flags and national animals. National flags are like special identity cards for countries, representing their people and history. Each flag has unique colors, shapes, and symbols that tell a story. National animals, on the other hand, are chosen to embody the spirit and values of their countries. They act as proud guardians. These symbols remind us of the diverse world we live in, where every country has its own unique story. So, let's embrace curiosity, learn about different flags and animals, and explore the wonders of our global family. Safe travels, young adventurers!
Recommended for further reading
Thank you for your visit.
Don't forget to share it.
PVM
Screenshots credits: Kiddopedia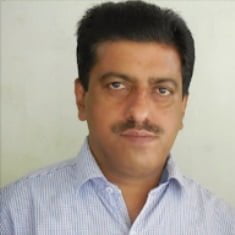 Mathukutty P. V. is the founder of Simply Life Tips. He is a Blogger, Content Writer, Influencer, and YouTuber. He is passionate about learning new skills. He is the Director of PokketCFO.
He lives with the notion of "SIMPLE LIVING, CREATIVE THINKING". He Believes – "Sharing is caring." and "Learning never ends."