(Last Updated On: September 10, 2020)
Do you know the importance of living life to the fullest? Simple Living life introduces a new perspective on life. It helps you to eliminate the unnecessary negative thoughts and deeds. This way you can spend more time on meaningful things which give happiness and success to you. Find brilliant and easy guidelines for living life to the fullest.
Why Living Life To The Fullest Is Important?
Who doesn't have asked at least once in a lifetime, "What is the secret to living life to the fullest?"
You may be living at the epicentre of challenges, downtrodden by the circumstances which limit you. You might have often wondered, how to overcome obstacles, face challenges fearless of failures and live life to the fullest?
You are not alone, but this happens to most people.
What does it mean to living life to the fullest?
Let's break the phrase, you know the meaning of living, life, fullest. So what is the confusion? Yes, most people have the confusion does it mean to live till the end? No, that is not the meaning. But live life facing all the fears of failures, accept challenges and pains with a strong and open mind. Never sit idle, make use of your valuable time for making your life successful with full of happiness. Not only your life, but you should help others to make their life successful.
You should realise that life is beautiful, but it has unavoidable problems as well.
Life is filled with full of happy moments and success punctuated with failures and problems.
A person who has not encountered failures can never achieve success in life.
Life is exquisite just like a rose flower, it has challenges like thorns.
Face and overcome all the problems and failures.
Living simply is not always a simple process. It's a journey, not a destination, and it can often be a journey of two steps forward, and one backwards.
What is the secret of living life to the fullest?
To live life to the fullest, you need to keep it simple.
Click To Tweet
You should keep out of the unwanted thoughts and formalities. Also, keep out the so-called 'societal pressure'. You should learn to live in the present.
Many times, you wary your brain with thoughts about the dead past or the unseen future.
It is also very important to keep doing good without benefits.
This makes you mature, keeps you pumped, calms your nerves and every good thing you do makes you more mature.
So it's high time to continue doing things you believe is right. They say "listen to everyone's advice, but do what your heart and mind say".
You will either do it right or learn from it. You can brighten life by helping others.
A simple life will give happiness.
How to Live Life To The Fullest? | Dinesh Mohan
Dinesh Mohan was surrounded by thoughts of self-doubt and having lost all the zest. He had lost control over his life and forgotten how to live life at all.
But one encounter with his brother-in-law motivated him to change his life around. His journey of finding how to live life to the fullest, how to live your best life and reinstating the thoughts that 'you are more than you think' will leave you spellbound.
Dinesh Mohan is a Super Model and Actor.
He is famously called the Silver Fox of India in the modelling world.
He has had a remarkable journey from being overweight at 125 kgs till 2014 to becoming fit.
He has walked for many ramp shows and fashion weeks and has been a part of high fashion shoots including Vogue and GQ.
He has won the Best Actor Award at a Film Festival for his short film called The Bench.
He has also been awarded Pride of Nation Award as a recognition for his inspirational career as a model and actor.
Watch this video which will help to learn how to live a simple life and get happiness and success in life.
The masterpiece of a simple life
In this talk, Maura Malloy invites everyone on her path to simple living. She explains about stemming from backpacking through India to budgeting in grad school. From embracing an artist's lifestyle in New York City to settling down with a husband (and a baby on the way) in Indianapolis. Her inspiring talk introducing to tools on how to discover your own personal masterpiece.
When asked Michelangelo how he created his masterpiece, he replied, "It was easy. You just chip away that which does not look like David."
Have you ever thought to make your life your masterpiece?
Click To Tweet
Do you know what will happen if you chip away all the unnecessary, all the clutter, all the busyness? And focus only on the necessary things, your passions and your relationships?
10 Easy tips for living life to the fullest
Conclusion
Life is short in this big and busy world. We have to make use of the time and gifts the Almighty has given to us. Share your love, help others and live life to the fullest.
How do you manage living life to the fullest?
If you found this post useful, please recommend and share to help others find it! You can easily share by clicking on share buttons. Remember"Sharing is Caring!"
Let me know your thoughts in the comment box below.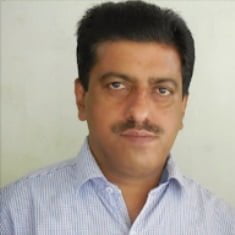 Mathukutty P. V. is the founder of Simply Life Tips,  a passionate Blogger, Content writer, Influencer, YouTuber. Lives with a notion "SIMPLE LIVING, CREATIVE THINKING". Believe – "Sharing is caring."  "Learning never ends."