(Last Updated On: September 26, 2021)
You must have heard about Nick Vujicic, a famous motivational speaker? Born with No arms and no legs – no worries! Nick Vujicic uses his story to inspire people all around the world.
Who Is Nick Vujicic?
Nick Vujicic (Nicholas James Vujicic) is a Serbian-Australian Christian evangelist and motivational speaker born with tetra-amelia syndrome, a rare disorder characterized by the absence of arms and legs. One of the seven known surviving people planet-wide who live with the syndrome.
Nick Vujicic – Top 10 Rules For Success
You're valuable
Believe in yourself
Don't give up
Just do it
Go one step at a time
Find your purpose
Make today count
Have faith
Persevere
Be thankful for what you have
Nick Vujicic's Inspiring Words
Watch the video and listen to his inspiring words.
Nick Vujicic's Biography
Born with two small deformed feet, one of which Vujicic calls his "chicken drumstick" because of its shape.
Has been able to use his foot to operate an electric wheelchair, a computer, and a mobile phone.
Thrived in his teenage and young adult years despite being bullied.
Graduated from Griffith University at the age of 21 with a Bachelor of Commerce degree.
Started his speaking engagements at 19.
In 2005, he founded an international non-profit organisation and ministry, Life Without Limbs.
Starred in the short film The Butterfly Circus.
He markets a DVD for young people titled No Arms, No Legs, No Worries!.
His first book, Life Without Limits: Inspiration for a Ridiculously Good Life, is translated into more than 30 languages.
On 12 February 2012, Vujicic married Kanae Miyahara. The couple has two sons, and live in Southern California.
He founded Attitude is Altitude, a secular motivational speaking company.
[bctt tweet="We can find many physically and mentally challenged people in the world with God-given talents." username="simplylife_tips"]
Conclusion
He is really a motivation to all.
It is the duty of all the people to give the proper care and support to the physically and mentally challenged. Help them to improve their talents and make them feel happy and successful in life.
You can find a few such people in this article Inspiring Talents – Physically And Mentally Challenged.
Don't miss to read their story and watch the videos and listen to their inspiring words.
Read more about him in Wikipedia
Share this inspiring story on your network.
Feel free to share your views in the comment box below.
Photo Credits – Christliches Medienmagazin pro [CC BY 2.0], via Wikimedia Commons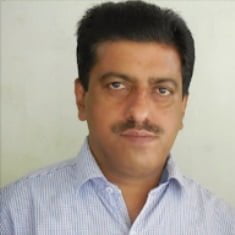 Mathukutty P. V. is the founder of Simply Life Tips. He is a Blogger, Content Writer, Influencer, and YouTuber. He is passionate about learning new skills. He is the Director of PokketCFO.
He lives with the notion of "SIMPLE LIVING, CREATIVE THINKING". He Believes – "Sharing is caring." and "Learning never ends."