(Last Updated On: October 22, 2022)
In the present world, a healthy parent-child relationship is missing in many families. There are many reasons behind this problem like busy lifestyle, the generation gap and many others. Although healthy relationships are missing in many families, many other families still have a strong bond between the parent and child. They are having all kinds of fun, enjoying their life as friends by sharing their activities, love and affection. This is the beautiful culture of India followed by many generations. Let's discuss a few things about the importance and benefits of a healthy parent-child relationship, which is essential for creating happiness in the family.
Importance Of Healthy Parent-Child Relationship
In a family, there can be problems between parents and their children. Occasionally, children find it delicate to have healthy connections with parents and grandparents. This may be because of the generation gap problem. It isn't their fault because the culture and living style don't match. A healthy parent-child relationship is very important for happiness in the family.
Today, many children are more educated than their parents. They forget the sacrifice of their parents to give them excellent education beyond their imagination. Parents spent all their earnings on the upbringing of their children. They sacrificed many essential things in their life, including proper food and sleep. Parents feel sad when these children ignore them and do not give proper value to them. Never Forget Parents' Struggle And Sacrifice For Your Success
On the other side, parents do not understand the realities of the new technology world. They don't realise their children are living in a new world where they have to maintain their lifestyle and time.
Never set aside your parents until later. You never know when it will be the last time that you hear a familiar voice and feel the warmth of your parents' hands.
Short story
A newly married couple decided not to open their door to anyone for a week. One day morning the husband's father came and knocked on the door. But the man didn't open the door for his father. The next day morning, the wife's father came and knocked on the door. Despite agreeing not to open the door for a week, she cried and said, "I can't treat my father like this." and she opened the door for her father.
Years passed. The couple became parents of two sons and a daughter. On their daughter's birthday, the husband organised a big party. The wife asked her husband, "Why did you organise such a big party for your daughter? You were not happy even when your sons were born." The husband replied, "Because one day my daughter will open the door for me."
A daughter is the most precious gift that parents can receive in their life.
There are several easy steps that can help to have a healthy parent-child relationship in the family.
Healthy Parent-Child Relationship – What Children Can Do?
Do not hurt your parents
When you talk harsh words to your parents, sometimes they may react because they are also human. It doesn't matter whether they reply or not, your words will surely hurt their mind. Your father may control his emotions, but your mother may not control them. She will cry out in public or in a closed room to relieve her mental agony. Remember, while you are driving your mom to tears, others are crying because they have no mother to hug or kiss. Their mother is not there anymore, or maybe they have never seen their parents in their life.
Appreciate your mom while she is alive because she is like a falling star. She passes through your life only once, but the time will come when her light will go out and you will never see her again. After that, you may realise her value, but that will be of no use.
Sleepless nights of your mom
Do you know how many days and months she could not sleep well while taking care of you?
When you were in her womb, she could not sleep well because of the pain and other problems during pregnancy.
When you were a newborn, for many days your crying didn't let her sleep at night. You wanted to drink her milk several times at night and also made the bed wet. She had to change your clothes to keep you warm and healthy.
After a few months, you slept well during the day and you wanted to play at night and didn't let her sleep.
When you were sick, she sat on your bed awake the entire night.
When you have grown up, you were out for meetings and parties at night and your mom was waiting for you without sleep till you arrive early morning.
When you were travelling at night, your mom was awake to confirm you reached the destination safely.
Appreciate and respect your mom's concern.
Healthy Parent-Child Relationship – What Parents Can Do?
Express your love constantly
Your children need the love and affection of parents to feel secure. Every parent must make their children feel that they love them unconditionally. Parents must ensure to let them know you love them as they are growing up. There can be disagreements and misunderstandings because of many reasons, but you should make your children feel you love them.
Find time to give attention
You may be busy with your work schedule and other matters. But that should never be an excuse for not spending adequate time with your little one waiting for your arrival at home. Ensure that you give time and attention to your family. Find time to sit with them, play with their small toys, enjoy snacks with them, and take them out at least once a week. Your presence will make them feel your love and attention.
Eat meals together and share activities of the day
It is important to have a family conversation time daily for sharing. A dinner table is the best place and suitable time for having wonderful conversations and sharing the activities of the day. During meals, be sure to remove all distractions like turning off the TV and keeping all electronics away. You can make this time a fun bonding activity, too.
Make them feel they are valued
Allow your children to share their day's activities and also feelings about anything. As growing, they may have many feelings and doubts. Do not ignore their talk. Allow them to speak, hear them out, and make them feel you understand them. Whatever is the reason for their distress, be there for them. Validate their feelings and problems, discuss with them and suggest solutions. Avoid judging or hurting them for their mistakes.
Benefits of a healthy parent-child relationship
A healthy relationship with parents is necessary for children to learn the benefits of good relationships.
A healthy relationship with parents will help them develop positive relationships with other people around them.
They will have superb control over their emotions during difficult times and good social development. They will learn essential skills and values that set them on the path to future success.
Conclusion
Hope that the above simple tips will help you nurture a healthy relationship that you have with your little one. A healthy relationship is a special bond between parents and children. This is one of the most genuine and strongest bonds anyone can have in their lifetime, giving happiness and satisfaction. When your children feel they are precious to their parents and are valued for their uniqueness, they will respect and love you.
Do you have a healthy parent-child relationship in your family?
What are the methods you are following for a healthy parent-child relationship?
Thank you for the visit. Hope you enjoyed your reading.
If you think this post will impact your life as well as others' lives, don't forget to share it.
Leave your thoughts and suggestions in the comment box below.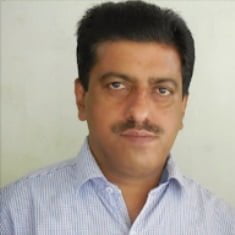 Mathukutty P. V. is the founder of Simply Life Tips. He is a Blogger, Content Writer, Influencer, and YouTuber. He is passionate about learning new skills. He is the Director of PokketCFO.
He lives with the notion of "SIMPLE LIVING, CREATIVE THINKING". He Believes – "Sharing is caring." and "Learning never ends."