(Last Updated On: January 18, 2023)
A good lifestyle is important for a healthy pregnancy. It is very important to follow expert healthy pregnancy lifestyle tips for the good health of the baby and mother. Having a baby is an exciting time that often inspires a woman to make healthier lifestyle choices. Pregnancy is a time to work toward a healthy body weight if needed. Since the baby fully depends on the mother, a pregnant woman should take proper care and follow a healthy lifestyle. Here you will find expert lifestyle tips during pregnancy on how to improve your eating, working, travel and physical activity habits.
Healthy Pregnancy Lifestyle Tips
Motherhood is the most beautiful aspect of womanhood. Here are a few tips for a healthy lifestyle during pregnancy.
Stages Of Pregnancy – What To Expect During Pregnancy?
Diet Tips – Healthy Pregnancy Lifestyle
During pregnancy, it is very important to continue to eat a healthy balanced diet.
Don't skip breakfast
Eat foods with fiber
Choose healthy snacks and snack more often
Take folic acid regularly for the first three months
Post three months take iron and calcium
Avoid fishes that are high in mercury
Eat 2 average meals of freshwater fish a week
Stay away from soft cheese, processed food, excess key oil and butter
Do not smoke and avoid alcohol
Drink water of about 2.5 to 3 litters every day
Work Tips – Healthy Pregnancy Lifestyle
Limit your working hours to 8 hours per day
Don't get stressed
Practice stressbusting activities like meditation, yoga, and walking
Take breaks every 45 minutes
Avoid lifting or carrying heavy things
Avoid standing beyond 5 minutes
While sitting and show adequate back support and put your feet up
Eat home-cooked food in your workplace
Travel Tips – Healthy Pregnancy Lifestyle
If your doctor approves the safest time to travel is during the 20th to 30thweek
Make a travel checklist and take the essentials in your hand baggage
If you're flying, take your doctor's advice and the airline's permission
When travelling by road wear your seat belt in the correct way
Avoid jerky vehicles like bikes, buses and auto rickshaws
You may need to take precautionary vaccinations while travelling
Posture Tips – Healthy Pregnancy Lifestyle
Always sit with a back support
When lying down gather pillow support
Lie on your sides
Ensure that your mattress does not sag
Walking 30 minutes per day is healthy
Conclusion
Hope you found the above healthy pregnancy lifestyle useful. Pregnancy is a blessing from the almighty and it is the responsibility of the pregnant woman to take proper care of the safety and health of the baby and mother. Consult your doctor timely, follow expert advice and live a healthy lifestyle.
Recommended for further reading
Are you following the above lifestyle tips during pregnancy?
Thank you for your visit.
Don't forget to share it.
Leave your thoughts in the comment box below.
Credits: Healthy Tips From Fortis Nest Bangalore Visit Fortis Hospital, Bannerghatta Road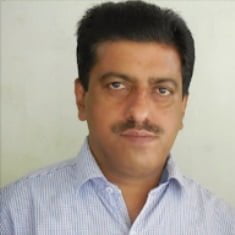 Mathukutty P. V. is the founder of Simply Life Tips. He is a Blogger, Content Writer, Influencer, and YouTuber. He is passionate about learning new skills. He is the Director of PokketCFO.
He lives with the notion of "SIMPLE LIVING, CREATIVE THINKING". He Believes – "Sharing is caring." and "Learning never ends."