(Last Updated On: June 23, 2020)
Do you know Elon Musk Success Story and top 10 rules for the success? His success story is not just inspirational but also redefines the word innovation in the modern Startup world. He has created game-changing businesses like PayPal, Tesla Motors, and SpaceX. He's the closest thing we have to a real-life iron man.
Elon Musk – Top 10 Rules for Success
Never Give Up
Really Like What You Do
Don't Listen to the LittleMan
Take a Risk
Do Something Important
Focus on Signal over Noise
Look for Problem Solvers
Attract Great People
Have a Great Product
Work Super Hard
Who Is Elon Musk?
Elon Reeve Musk FRS (/ˈiːlɒn/; born June 28, 1971) is a technology entrepreneur, investor, and engineer.
He holds South African, Canadian, and U.S. citizenship and is the founder, CEO, and lead designer of SpaceX; co-founder, CEO, and product architect of Tesla, Inc.; co-founder of Neuralink; founder of The Boring Company; co-founder and co-chairman of OpenAI; and co-founder of PayPal.
In December 2016, he was ranked 21st on the Forbes list of The World's Most Powerful People. He has a net worth of $19.4 billion and is listed by Forbes as the 40th-richest person in the world.
Born and raised in Pretoria, South Africa, Musk moved to Canada when he was 17 to attend Queen's University. He transferred to the University of Pennsylvania two years later, where he received an economics degree from the Wharton School and a degree in physics from the College of Arts and Sciences.
He began a Ph.D. in applied physics and material sciences at Stanford University in 1995 but dropped out after two days to pursue an entrepreneurial career. He subsequently co-founded Zip2, a web software company, which was acquired by Compaq for $340 million in 1999.
Musk then founded X.com, an online bank. It merged with Confinity in 2000 and later that year became PayPal, which was bought by eBay for $1.5 billion in October 2002.
In May 2002, Musk founded SpaceX, an aerospace manufacturer and space transport services company, of which he is CEO and lead designer. He joined Tesla, Inc., an electric vehicle and solar panel manufacturer, in 2004, the year after it was founded, and became its CEO and product architect.
In 2006, he inspired the creation of SolarCity, a solar energy services company (now a subsidiary of Tesla) and operates as its chairman. In 2015, Musk co-founded OpenAI, a nonprofit research company that aims to promote friendly artificial intelligence.
In July 2016, he co-founded Neuralink, a neurotechnology company focused on developing brain–computer interfaces. In December 2016, Musk founded The Boring Company, an infrastructure and tunnel-construction company.
In addition to his primary business pursuits, Musk has envisioned a high-speed transportation system known as the Hyperloop, and has proposed a vertical take-off and landing supersonic jet electric aircraft with electric fan propulsion, known as the Musk electric jet.
Musk has stated that the goals of SpaceX, Tesla, and SolarCity revolve around his vision to change the world and humanity. His goals include reducing global warming through sustainable energy production and consumption, and reducing the risk of human extinction by establishing a human colony on Mars. Source: Wikipedia
Elon Musk Success Story And Biography
The video showing his biography, who's the man behind futuristic ideas like Tesla Motors, Hyperloop, SpaceX and PayPal to name a few.
Conclusion
Elon Musk is really a very successful person. Successful persons are not born successful, but they struggled a lot and became successful. Reading their success stories will give you the motivation to move forward fearless of failures and make your life successful.
Recommended success stories for reading
Do you read inspiring stories of successful people?
Among the top 10 rules of success of Elon Musk, which rule is most attracted by you?
Share the post on your network to help others to read the inspirational success story.
Feel free to share your views in the comment box below.
Photo Credits – Steve Jurvetson [CC BY 2.0], via Wikimedia Commons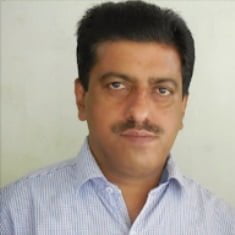 Mathukutty P. V. is the founder of Simply Life Tips. He is a Blogger, Content Writer, Influencer, and YouTuber. He is passionate about learning new skills. He is the Director of PokketCFO.
He lives with the notion of "SIMPLE LIVING, CREATIVE THINKING". He Believes – "Sharing is caring." and "Learning never ends."