(Last Updated On: July 20, 2022)
Do you have depression? Do you know how to convert depression into happiness?
How to Convert Depression Into Happiness?
Some people often feel like carrying a heavy burden, a mood disorder characterised by prolonged feelings of sadness. They lose interest in daily activities.
If you have this problem, do not get upset or feel bad. Because you are not alone in suffering from this kind of problem. Today, many people have this problem. With proper treatment and expert advice, you can convert depression into happiness.
How To Convert Depression Into Millions And Happiness?
What is Depression?
Depression is a mental health problem that many people ignore and can become serious if ignore to take proper treatment.
The good news is that with the proper timely treatment you can convert depression into millions and happiness.
You can find many successful people who have fought against depression and become happy in life.
Life journey has many problems and everyone feels upset or unmotivated from time to time.
Click To Tweet
Some people ignore depression because they do not realise the seriousness of this health problem which requires proper treatment. If the symptoms persist for a few days, it is important to consult a doctor as early as possible and follow his advice.
How to deal with depression?
All of us get heartbroken and deal with failures because that is part of the life journey. The effect of the problems depends on how we think about those moments and deal with them.
You can train your brain to allow being upset when you are heartbroken but not be down in the dumps about it for too long.
Motivational real stories from people who fought against this kind of problem will help you learn to handle such moments without causing harm to your mental health.
To break out of her depression, and into a million-dollar entertainment empire,  Lilly Singh, YouTube Superwoman turned to making videos.
After struggling, she found fulfilment in entertaining and educating maximum people sparking the insane work ethic fueling her global success today. She is the founder of GirlLove and author of How to Be a Bawse.
In this video discussion of Impact Theory with Tom Bilyeu, she explains why doubling down on your passion is the best way to forge your own path.
How To Convert Depression Into Millions?
How did being lost and unhappy inspired the start of her empire?
Creating own path instead of following others.
Describes the importance of taking ownership and how to deal with the consequences.
Dives into how obsession can lead to extraordinary results and how to keep it in check.
Making plans for goals and having self-awareness while executing.
Importance of learning, understanding and loving yourself.
Details the origins and mission of GirlLove.
Reveals the impact she wants to have on the world.
How To Turn Depression Into Millions?
Read Lilly Singh Inspiring Story And 10 Rules For Success
Deepika Padukone talks about her fight against Depression
Infographic – Core realities about depression with its recovery
Conclusion
You have the choice of living life to the fullest. Don't worry about depression or any other mental health problem. Take proper treatment and follow the advice of the Doctor. Give proper care and attention to mental health. Make your life beautiful like a blockbuster movie.
Help and encourage others to fight against depression or any other mental health problem and become happy and successful in life.
How To Cope With Anxiety And Depression
Do you have depression? Are you taking proper treatment?
Do you like to share any tips to convert depression into happiness?
Share your views in the comment box below. Your valuable comments and experience will be helpful to others.
"Sharing is caring". Don't forget to share this post on your network.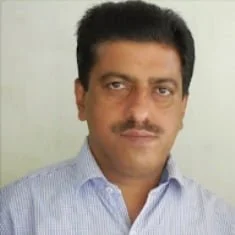 Mathukutty P. V. is the founder of Simply Life Tips. He is a Blogger, Content Writer, Influencer, and YouTuber. He is passionate about learning new skills. He is the Director of PokketCFO.
He lives with the notion of "SIMPLE LIVING, CREATIVE THINKING". He Believes – "Sharing is caring." and "Learning never ends."