(Last Updated On: September 1, 2023)
For many parents, the question of "What are the best books for toddlers?" holds the same level of importance as choosing the right nutrition or sleep routine for their little ones. With a vast array of titles to choose from, the task of selecting age-appropriate, engaging, and educational books can feel overwhelming. However, fret not! This post will assist you in discovering some of the top choices in the world of toddler-friendly literature.
The Significance Of Books For Toddlers
Reading aloud to toddlers not only enhances their language and cognitive abilities but also cultivates a lasting love for reading. This early introduction to books can significantly influence their future academic and professional achievements. Books designed for toddlers should be interactive, vibrant, and brimming with delightful stories that are both entertaining and instructive.
The Best Books For Toddlers
Are you ready to embark on an exciting journey into the world of stories and imagination? Well, you're in for a treat, because today, we're going to explore the best books for toddlers. These magical tales are sure to captivate your hearts and minds, so let's dive right in!
"Goodnight Moon" by Margaret Wise Brown
When the sun goes down and the stars twinkle in the sky, it's time to say goodnight. "Goodnight Moon" is a timeless classic that takes you on a cosy bedtime journey, bidding goodnight to everything in the room. With its soothing rhymes and gentle illustrations, it's the perfect way to end your day.
"Brown Bear, Brown Bear, What Do You See?" by Bill Martin Jr. and Eric Carle
Get ready for a colourful adventure as you explore this delightful book. Follow along as different animals and their vibrant colors are introduced in a rhythmic pattern. "Brown Bear, Brown Bear" is not only fun to read but also helps toddlers learn about colors and animals.
"The Very Hungry Caterpillar" by Eric Carle
Meet the very hungry caterpillar who eats his way through a variety of delicious foods before transforming into a beautiful butterfly. This charming story by Eric Carle is not just about growth and transformation; it's also a wonderful way to teach counting and the days of the week.
"Where the Wild Things Are" by Maurice Sendak
Are you ready to sail off to an island inhabited by wild creatures? Max, the mischievous hero of this story, takes you on a wild adventure where you'll meet the Wild Things. This imaginative tale explores the power of imagination and the comfort of home.
"Guess How Much I Love You" by Sam McBratney
In this heartwarming story, Little Nutbrown Hare and Big Nutbrown Hare try to express their love for each other by using bigger and bigger comparisons. It's a sweet and touching tale that shows just how much parents and children love each other.
"Chicka Chicka Boom Boom" by Bill Martin Jr. and John Archambault
Join the alphabet letters as they race to the top of the coconut tree in this fun and rhythmic book. "Chicka Chicka Boom Boom" is a playful way for toddlers to learn their ABCs and enjoy a catchy chant while doing so.
"The Snowy Day" by Ezra Jack Keats
Step into a world of wonder as you follow Peter on his snowy adventure. This beautifully illustrated book captures the magic of a winter day, complete with snowball fights and snow angels.
"If You Give a Mouse a Cookie" by Laura Numeroff
What happens when you give a mouse a cookie? Well, you're about to find out! Join in on the delightful chaos that ensues as this energetic mouse's requests lead to more and more adventures.
"Dear Zoo" by Rod Campbell
Ever wondered what kind of pet you'd like? In "Dear Zoo," a child writes to the zoo, requesting different animals as pets. Lift the flaps to discover what animal the zoo sends. It's an engaging way for toddlers to learn about animals and their characteristics.
"We're All Wonders" by R.J. Palacio
In this beautiful book, Auggie, a young boy who looks different from others, reminds us that we're all unique and wonderful in our own way. It's a story about empathy and celebrating our differences.
The Best Indian Books For Toddlers
Hello there, young readers and curious minds! Are you ready to embark on an exciting journey into the world of Indian stories and imagination? Well, you're in for a treat because today, we're going to explore the best Indian books for toddlers. These magical tales are sure to captivate your hearts and minds, so let's dive right in!
"Let's Visit Kerala: Adventures of Bella & Harry" by Lisa Manzione
"Let's Visit Kerala" is part of the "Adventures of Bella & Harry" series, which takes young readers on journeys around the world through the eyes of two adorable Chihuahuas, Bella and Harry. In this book, Bella and Harry travel to Kerala, where they explore the unique culture, wildlife, and natural wonders of the region.
"The Jungle Book" by Rudyard Kipling
Get ready for a wild adventure as you follow Mowgli, the young boy raised by wolves, in the heart of the Indian jungle. "The Jungle Book" is a timeless classic filled with animals, friendship, and the importance of finding one's place in the world.
"Panchatantra" by Vishnu Sharma
Explore the wisdom of ancient India with "Panchatantra," a collection of fables that teach valuable life lessons through animal characters. These stories have been cherished for centuries and continue to entertain and educate young readers.
"The Blue Umbrella" by Ruskin Bond
Set in the picturesque hills of Himachal Pradesh, "The Blue Umbrella" tells the story of Binya and her prized possession, a blue umbrella. This heartwarming tale teaches children the value of sharing and the beauty of simple acts of kindness.
"Amma, Tell Me About Diwali!" by Bhakti Mathur
Discover the Festival of Lights, Diwali, through the eyes of little Klaka in "Amma, Tell Me About Diwali!" This book beautifully introduces children to the significance and traditions of this joyous Indian festival.
"Malgudi Days" by R.K. Narayan
Visit the fictional town of Malgudi and meet a cast of memorable characters in R.K. Narayan's "Malgudi Days." These short stories are a delightful way to introduce children to Indian culture and village life.
"Grandma's Bag of Stories" by Sudha Murty
Travel into the enchanting world of stories that grandma carries in her bag. Sudha Murty's collection of tales showcases the wisdom and warmth of Indian grandmothers, passing down stories through generations.
"Nina and the Magical Carnival" by Madhuri Kamat
Join Nina on her exciting adventure through a magical carnival in this Indian picture book. With vibrant illustrations and a whimsical storyline, it's a perfect choice for little ones.
"The Story of Little Babaji" by Helen Bannerman (Adapted by Fred Marcellino)
This retelling of a classic Indian tale features a brave boy named Babaji and his encounters with tigers. It's a delightful story that captures the essence of Indian folklore.
"I Am Brown" by Ashok Banker
Celebrate diversity and identity with "I Am Brown" by Ashok Banker. This book encourages children to embrace their unique heritage and skin colour while fostering self-confidence and pride.
These Indian books are like magic carpets that can transport you to diverse landscapes, introduce you to new friends, and teach you important life lessons rooted in Indian culture and traditions. So, find a cozy spot, gather your loved ones, and let your imagination soar through these enchanting stories.
Conclusion
In the world of toddlerhood, where curiosity knows no bounds, these handpicked books serve as gateways to endless adventures. From the gentle lullabies of "Goodnight Moon" to the wild expeditions in "Where the Wild Things Are," each page turns into a treasure trove of discovery. Through these stories, we ignite the spark of imagination, nurturing a lifelong love for reading, and creating cherished moments that will forever bind parents and children. So, let the journey continue, as each book unfolds new wonders, one page at a time. Happy reading, little explorers!
Happy reading, little adventurers! Your journey into the rich world of Indian storytelling is about to begin.
Thank you for your visit.
Don't forget to share it.
Leave your comments in the box below
PVM
Featured Photo by Keira Burton: https://www.pexels.com/photo/black-children-lying-on-couch-6624191/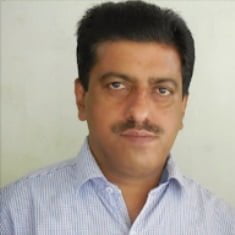 Mathukutty P. V. is the founder of Simply Life Tips. He is a Blogger, Content Writer, Influencer, and YouTuber. He is passionate about learning new skills. He is the Director of PokketCFO.
He lives with the notion of "SIMPLE LIVING, CREATIVE THINKING". He Believes – "Sharing is caring." and "Learning never ends."