(Last Updated On: October 22, 2022)
Are you grateful to your parents for their sacrifices to make you successful in life? In the present world, many children do not remember the sacrifices and love of their parents behind their success. Not all, but many are ungrateful to their parents and hurt them with their words and deeds. It is a fact that due to unavoidable situations and job-related assignments, some children are unable to take care of their ageing parents. But it is very sad that some children put their aged parents in old age homes where they do not get proper love and affection which is very necessary at their age.
Why should be grateful to your parents?
As we know, every parent let go of their dreams and sacrifices a ton just so that their children can achieve their goal and success in life. Everybody has some lessons in their life. You can never forget the lessons given by your parents for the path of life. With great struggle and sacrifices, they have raised you, supported you with good education to support your dreams. Nothing is enough compared to their contributions to raising successful kids.
Parents are prestigious gems
Parents are prestigious gems in the lives of their children, without whom children cannot imagine their future. Remember, our success in life, all the achievements achieved, all the unconditional love and support received from them are beyond words. They sacrificed a lot, with or without our knowledge for our happy future,
Our efforts are nothing compared to them, what they provided us in our lives, and maybe still doing every moment. A mother's call without asking, 'Have you eaten?' with all the care or father's precious advice and guidance for our lives and futures, can never go wrong. You may feel irritated when your mother asks you daily, "have you eaten your food?", but one day you will feel regret when you will never get a chance to taste the food that your mother used to prepare for you.
Ungrateful Son Learns A Lesson
This is a wonderful short story video by Jay Shetty.
Relationship between parents and children
One of the most precious moments in life is the relationship between parents and children. But today it's often too easy to take our loved ones for granted. Your busy life related to your study or career may be distracting you from remembering or seeing everything your parents do for you. It is also possible that sometimes you may be focusing on the negatives of your relationship with your parents. Sometimes you feel like they haven't been there, you struggle to see eye to eye, but this bond can strengthen as you grow older and gain new perspectives.
At their old age, your parents need your help for living and medication because their weak body and mind do not allow them to work anymore. Many children have a wrong thinking that giving money is enough for their happiness. Of course, money is required for their living, but they need the love and affection of their children and grandchildren and that love and affection are the most important factors for their happiness.
Make a conscious daily effort to find a few moments from your busy schedule to express your gratitude to your parents and foster a bond between them that is built on mutual respect and appreciation. Make the opportunity to be present to be mindful and to take a moment together. Remember, nobody on earth can ever love you more than your parents. Children should have a healthy relationship with their parents.
Life will teach us through contrast, so suffering is our greatest teacher.
Always be grateful to your parents
Always be grateful to your parents who sacrificed so much to give you a good life they never had. Your present status and wealth may not give you a chance to struggle like your parents. You can only recognise your parents' sacrifices when you face those same conditions.
The power of gratitude helps you discover your inner treasures. Be grateful to everyone, especially to your loving parents.
Children must learn to show appreciation and gratitude to their parents. If you don't show gratitude to your parents, your children will also do the same with you. So many times, mothers put themselves on the back burner for their children. Children must realise the value of parents.
Conclusion
Always remember the sacrifices of your parents to raise you and help you to achieve your success. Some children have a usual question to their parents, "What you have done for me is your duty, every parent does this." You may not know how many days they slept without food and how many times they worked ignoring their health to feed their children and educate them. Never insult or hurt your parents with words or deeds. Never feel ashamed to introduce your parents to your friends and colleagues. Parents are next to God. Always be grateful to your parents and get their blessings, not their tears.
Are you grateful to your parents?
How do you express your gratitude to your parents?
If you liked this article, kindly share it with your friends, relatives and on social media to help them to read it.
Leave your thoughts and suggestions in the comment box below.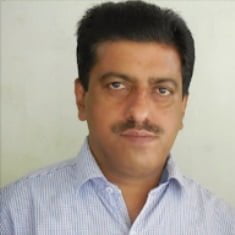 Mathukutty P. V. is the founder of Simply Life Tips. He is a Blogger, Content Writer, Influencer, and YouTuber. He is passionate about learning new skills. He is the Director of PokketCFO.
He lives with the notion of "SIMPLE LIVING, CREATIVE THINKING". He Believes – "Sharing is caring." and "Learning never ends."