(Last Updated On: December 4, 2021)
Do you know the Success Story of Barack Obama, an American politician who served as the 44th President of the United States from 2009 to 2017?
Who Is Barack Obama?
He was the first African American to assume the presidency. He was previously the junior United States Senator from Illinois from 2005 to 2008. Let's read his story and listen to his inspiring words.
Barack Obama – Top 10 Rules For Success
Learn from failures
Write your own destiny
Press on
Learn from others
Worry more about what you want to do
Refuse to give up
Do something extraordinary
Be willing to try
Don't be afraid to ask questions
Show love
In this video, you can learn how to improve your life by analyzing your take on Obama's rules for success and Success Story.
Barack Obama Success Story
Born in 1961 in Honolulu, Hawaii, two years after the territory was admitted to the Union as the 50th state.
Raised largely in Hawaii, Obama also spent one year of his childhood in Washington State and four years in Indonesia.
After graduating from Columbia University in 1983, he worked as a community organizer in Chicago.
In 1988 Obama enrolled in Harvard Law School, where he was the first black president of the Harvard Law Review.
After graduation, he became a civil rights attorney and professor and taught constitutional law at the University of Chicago Law School from 1992 to 2004.
Barack Obama represented the 13th District for three terms in the Illinois Senate from 1997 to 2004, when he ran for the U.S. Senate.
In 2007, Obama sponsored an amendment to the Defense Authorization Act to add safeguards for personality disorder military discharges.
Obama held assignments on the Senate Committees for Foreign Relations, Environment and Public Works and Veterans' Affairs through December 2006.
Conclusion
Hope that the success story, rules for success and quotes from Barack Obama inspired you to accept challenges and move forward fearless of failures.
Recommended success stories
Are you inspired by Barack Obama Success Story?
Do you like to become a successful person in life?
Feel free to share your views in the comment box below.
Share the post on your network.
Photo Credits – United States Senate, Public domain, via Wikimedia Commons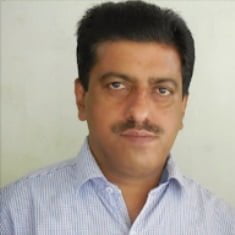 Mathukutty P. V. is the founder of Simply Life Tips. He is a Blogger, Content Writer, Influencer, and YouTuber. He is passionate about learning new skills. He is the Director of PokketCFO.
He lives with the notion of "SIMPLE LIVING, CREATIVE THINKING". He Believes – "Sharing is caring." and "Learning never ends."